I have been a bridal makeup artist now for over 30 years and I am still a complete makeup addict and love shopping for makeup to keep adding to my continually growing make-up kit!  I also work freelance for some of the wedding planners in Lanzarote which are Rocks and Roses wedding Planners, Weddings Lanzarote , Signature Weddings, Events Lanzarote  and the Lanzarote Wedding Celebrant.
There is no one bridal look, every bride is different. You each have your own unique style and therefore the look that I create for you will never be the same or follow a routine. A look inspired by you will be personalised to suit your own preference and personal taste. Whether its sultry and smoky, full glam and lashes or effortlessly chic and natural, it is my promise to you that you will look and feel your most fabulous on your wedding day, and will last until the last dance !  
My passion for make-up began from a very young age where I would collect bits of my mums almost used up makeup and spend hours every Saturday gazing at all the makeup counters in Boots, drooling over all the gorgeous colours. As a small child I had a very early interest in art and loved painting, all I ever asked for birthdays and Christmas were paints. My love of painting transitioned into make-up and I knew as a young girl, all I wanted to be was a makeup artist as I just see make-up as another form of painting.
It is essential that a trial makeup consultation is arranged prior to your wedding day.This is an ideal opportunity to create a tailor made make-up look for you that you know you will be happy with on your special day. This usually takes up to an hour, however I will not leave until we have created your ultimate bridal look for your big day. I use a very varied range of makeup brands, as I think as well as looking good, its equally important that the makeup I use has staying power,so your make-up lasts until the very end of your special day.  
I will arrive at your chosen venue at the pre-arranged time, which we will have discussed on your trial makeup day. Plenty of time is allocated for each person requiring make-up whilst also leaving time to get dressed, have some photos taken and possibly enjoy a glass of fizz! The service I provide is more than just make-up as I have a natural ability to make all my clients feel relaxed and at ease, possibly due to the fact that I also work as a Reiki Healer!
A 25% deposit  is required  when booking. Until a deposit is received , no booking, provisional or otherwise is made. Once the booking is confirmed, the date will be reserved.
Travel costs may be charged, depending on the distance.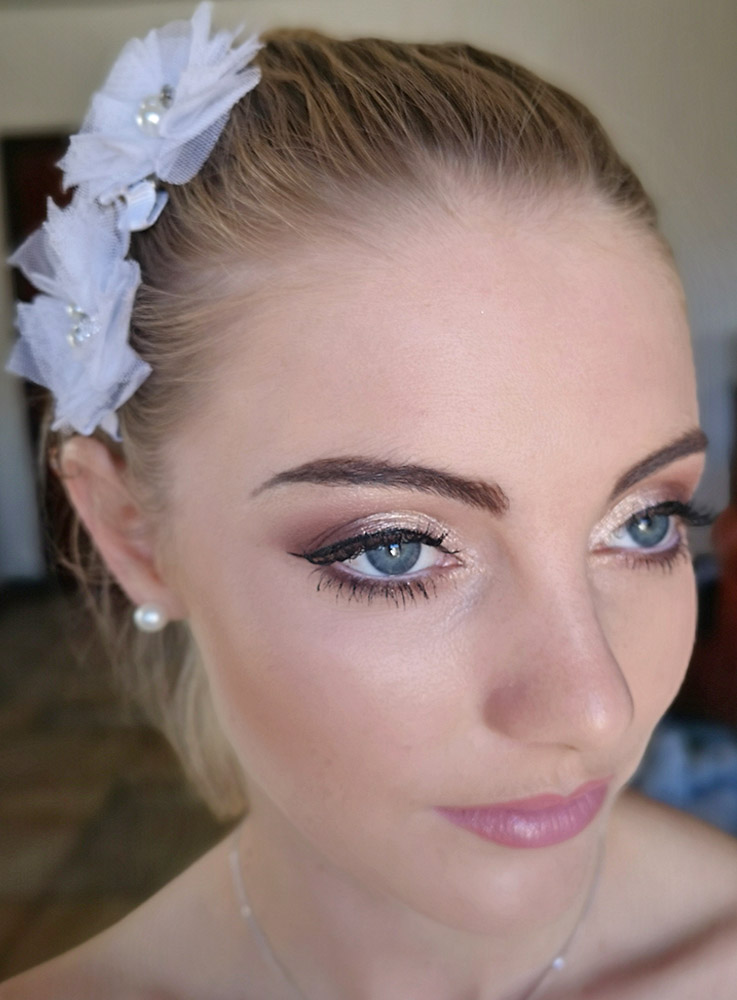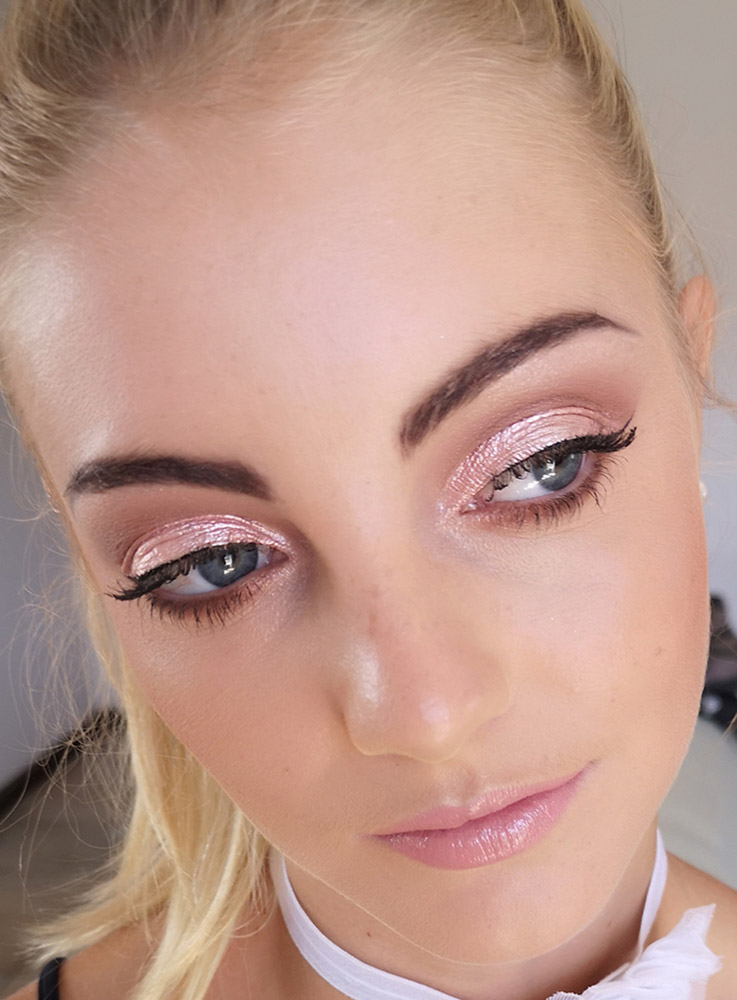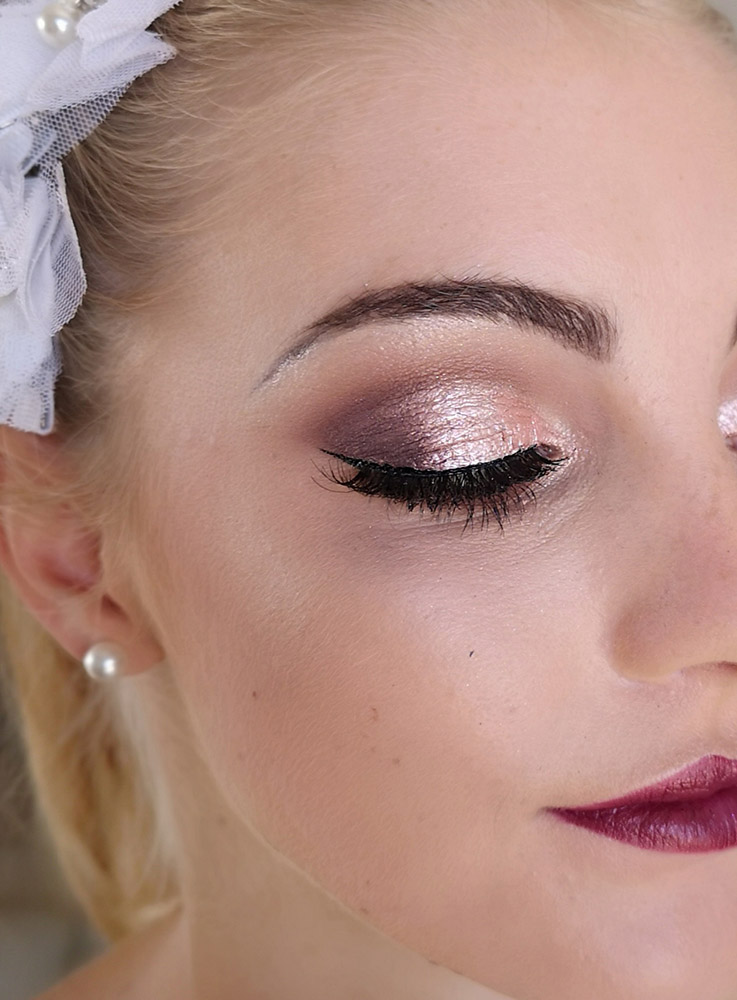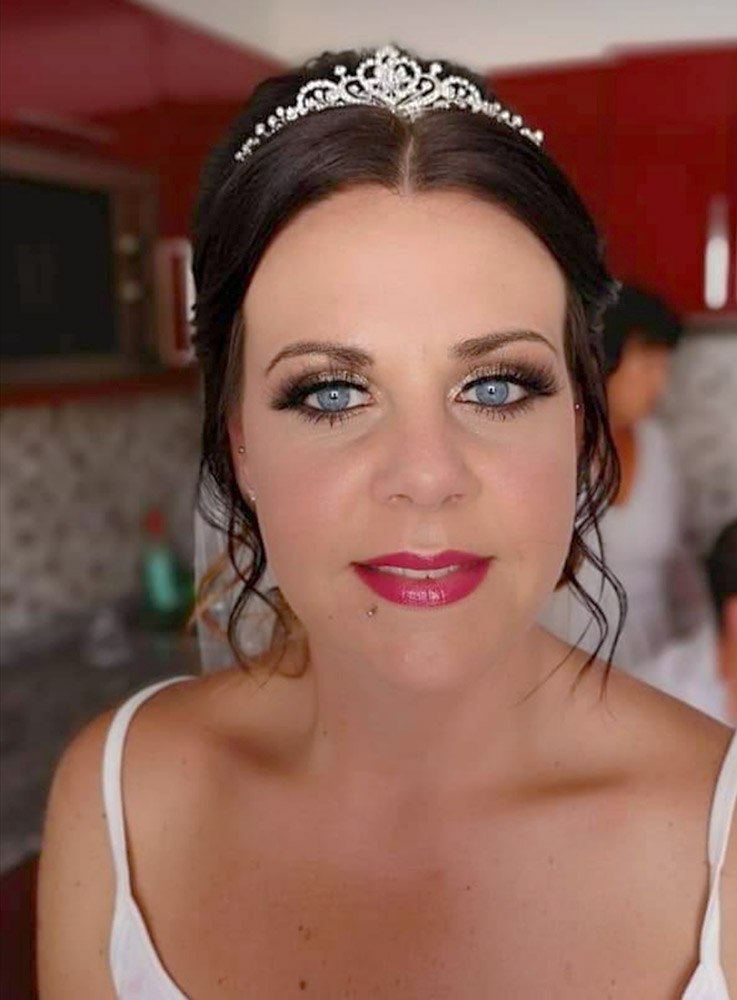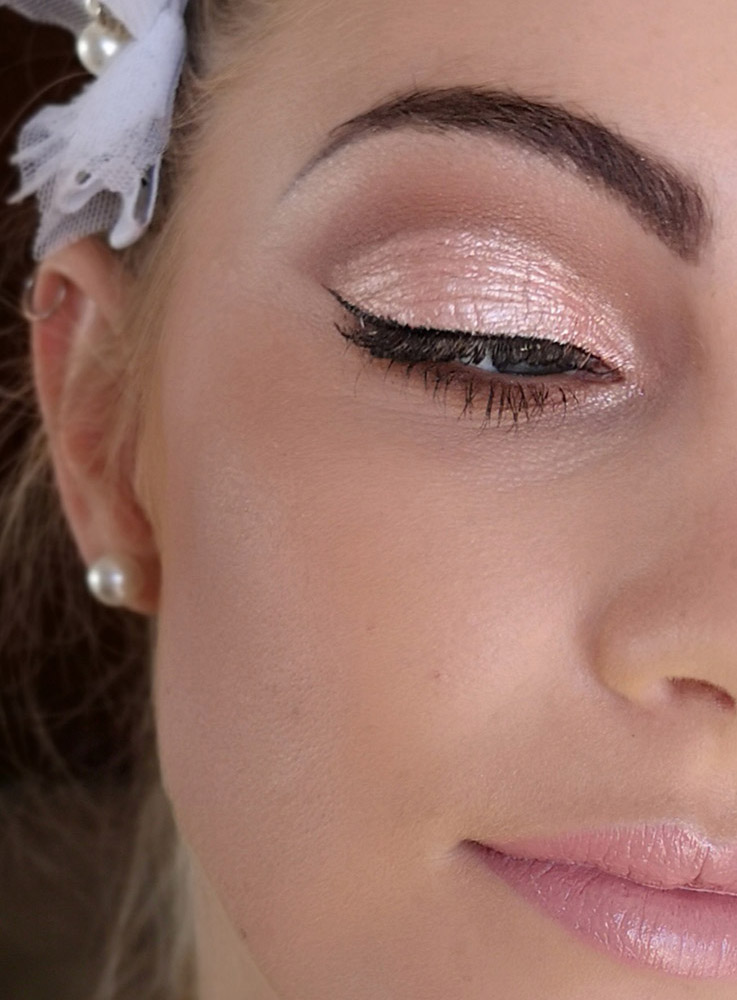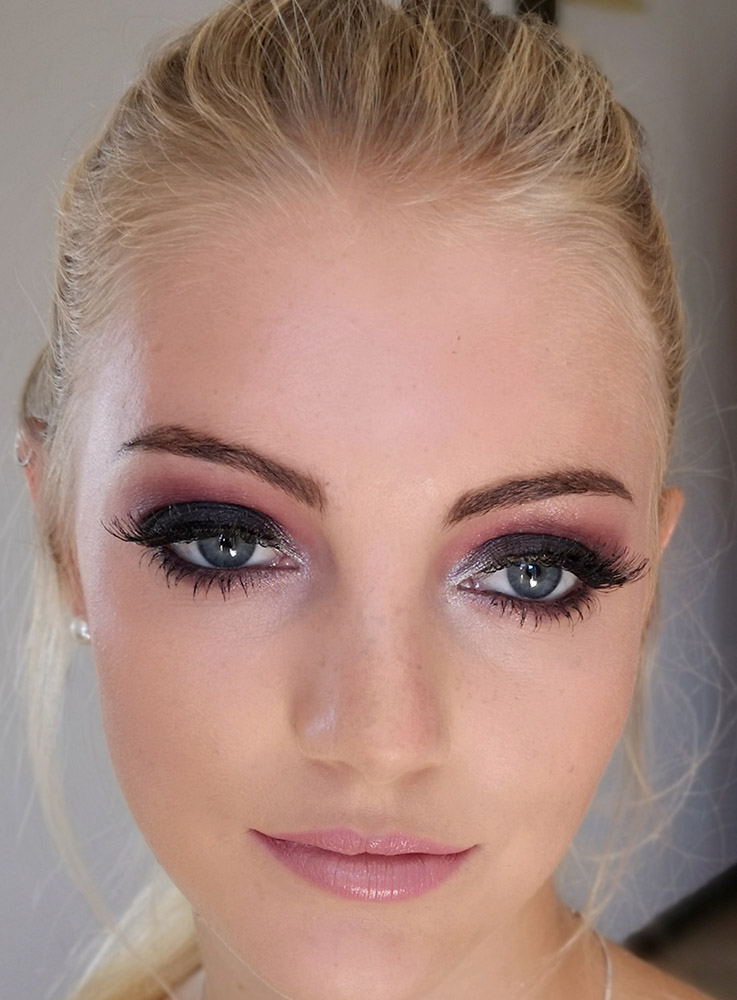 What some of my brides have to say,
Michelle can you let me know what products you used and shades. I am in awe of how you chose shades when I was clueless! Love them. Thank you so much for your efforts, you made me feel amazing, Still cant get over how flawless you made my face. I felt so pampered. Xx
Sarah-Jane Howells.
I just wanted to thank you so much Michelle for doing my bridal make-up for me, the bridesmaids and my mum. You did an amazing job and knew exactly what make-up would suit us all. To top it off, it lasted flawlessly all day. Couldn't fault it!
Hannah Groves.
Michelle is a stellar beautician. She made me look amazing for my big day and even worked her schedule around meeting me at my hotel for nails the day before. She is now my go to beautician on the island no doubt! Thankyou Sue from Rocks and Roses Wedding planners for putting me in touch with Michelle.
Katie Joan.
Michelle, thank you so much for doing my make-up for myself and my bridal party. You did a wonderful job taking into account our different styles. My make-up remained flawless all night. The value of not having to retouch up your make-upon your wedding day/night is priceless! Thanks a million again ! xx
Charlene Anderson.
Thankyou Michelle for my natural flawless make-up. You've patience of a saint working your magic whilst I was drinking champagne and eating strawberries. !! Thank you so much !!
Stefanie Lynch.
Aw thanks .Michelle! You're so lovely .Thank you so much for the bridal party make up, you really are amazing at what you do! We all loved our make up and it lasted all day and night, even with all the tears haha XX
Gemma Mableson
What an amazing make up experience!! Thank you so much. These pictures don't do ure amazing skills justice. What a lovely Morning we all had. Not only did We all love our make up, but u looked after me and calmed My nerves and | can't thank you enough for that!!! XX
Joanne Forbes