Beauty & Holistic Therapies
Beauty & Holistic Therapist, Bridal Make-Up Artist
Hello, my name is Michelle Cottam and I provide beauty & holistic therapies in Lanzarote. I also work as a free-lance wedding makeup artist, and take private bookings for wedding makeups and beauty treatments in Lanzarote for the bride and bridal party.
After working around the world on some of the most luxurious cruise ships as a beauty and holistic therapist, 1n 1994 I eventually decided to settle in Lanzarote. I currently work from my treatment room, which is based in a quiet area of Playa Honda, and I also offer a mobile beauty service to those on holiday in Lanzarote, where all beauty and holistic treatments can be carried out in the comfort of your own room.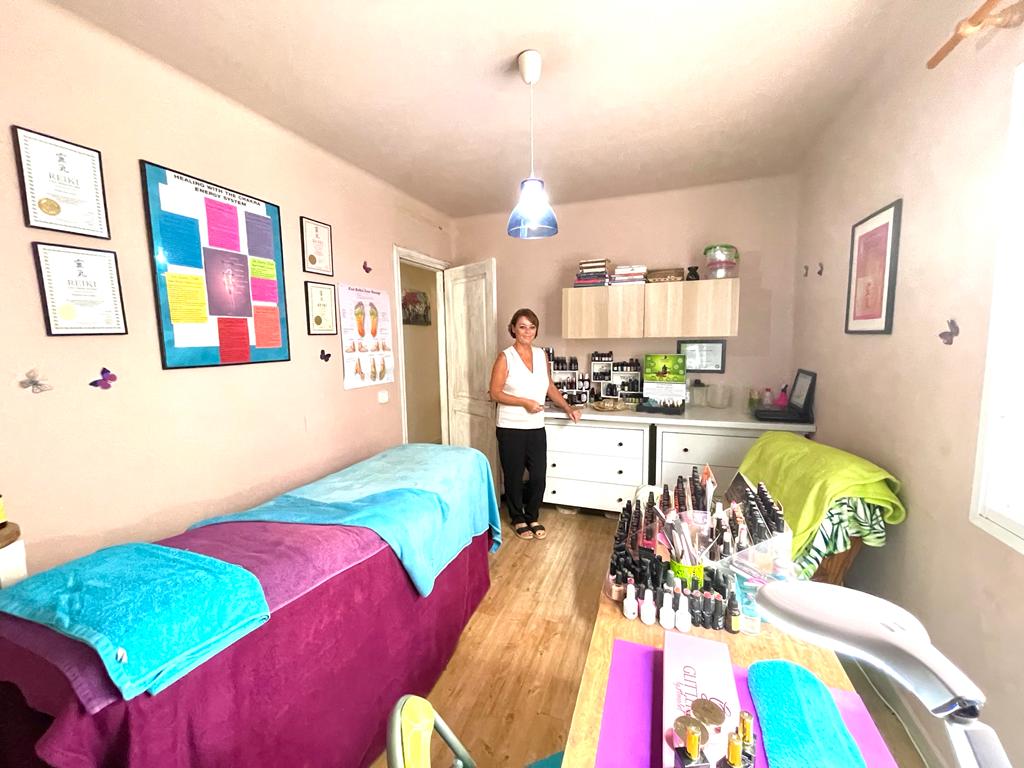 Since living on the unique and beautiful island of Lanzarote, I have developed a special interest in holistic therapies, in particular, aromatherapy and Reiki Healing. When some of my clients began to comment on experiencing feelings of healing throughout their aromatherapy facials and massage treatments, I began to write them down and have since kept a testimonial book detailing some of the healing experiences my clients have described. This led me to study Reiki Healing and, in 2002, I became a Reiki Master Healer.  I now combine all my aromatherapy and holistic treatments with Reiki Healing, making them a truly holistic experience.
In addition to my beauty and holistic work, over the past 5 years I have also been busy developing my own range of natural aromatherapy skincare products. My inspiration for doing this came when I started to blend bespoke skincare creams and facial oils for specific skincare concerns presented to me by some of my regular clients. Much to my delight the response to my hand-crafted aromatherapy skincare products received some very positive reviews, and, following further research and study in product formulation and aromatherapy, I have since been in the process of formulating my own range of artisan aromatherapy skincare products, which I have named "The Moonspirit Collection of Aroma Therapeutics".
Beauty and holistic therapist.
Reiki Master Healer.
Makeup Artist.